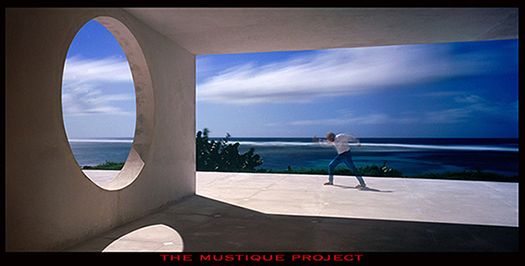 Eric Poggenpohl asked me to write this because writing about yourself is both weird and uncomfortable.
Eric is one of those rare photographers who shoots because he has to. He didn't decide to become a shooter, he was born into it. He has a great eye, he's a consummate pro and all that -- but the fact is he loves to take pictures, and that makes a difference. I've spent a lot of time with Eric on and off assignment, and rarely seen him without a camera in hand. Whether it was my daughter's birthday party, or a Sunday Sail, he was taking pictures. And when the sun is setting over the river, Eric is suddenly missing, adding another beauty to the files. He loves the light, loves the challenge every situation presents, he takes chances, makes it work.
Working on the Island of Mustique in the Caribbean, Eric took a shot of me one night in the full moon. It was a four minute exposure. He wasn't sure it would work, but it turned out to be a great photograph.
Roger Vaughan
Oxford, Maryland